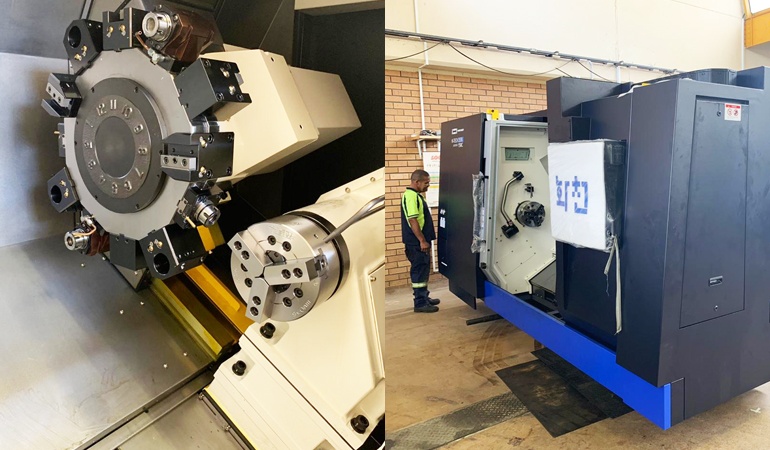 During October 2019 Lead Machine Tools installed a Hwacheon Hi Tech 350 SYMC Box Way Turning Center with Fanuc OiTF CNC control at SAAO in Cape Town.
SAAO - South African Astronomical Observatory
SAAO is located in the Southern suburbs of Cape Town and is the national centre for optical and infrared astronomy in South Africa. Its prime function is to conduct fundamental research in astronomy and astrophysics and does so by providing a world-class facility to scientists. The SAAO promotes astronomy and astrophysics in Southern Africa by sharing research findings and discoveries.
Hwacheon Hi Tech 350 SYMC Box Way Turning Center specifications
The Hi-TECH 350 is the pinnacle of Hwacheon technology. Its box way structure enables high-rigidity and high-precision machining whilst offering the largest turning diameter and length in today's mid-size lathe market.
- High performance spindle: 5000 rpm (18.5/15 kW)
- High precision and rigidity, monolithic machine bed slanted at 45°
- Turret indexing time (1 Pos): 0.25 s.
- Rapid traverse speed (X/Z): 20/24 m/min.
- Optional sub spindle and driven tools.